This auricular therapy education consists of:
10 weekend modules
250 face to face lessons
250 practical lessons
400 preparation lessons
900 hours education
For more information click here.
Costs: 35.000 DKR (Approx. 4.700€)
Location: Copenhagen, Denmark
On the diploma, students receive 32 ECTS points that can help them enter universities worldwide.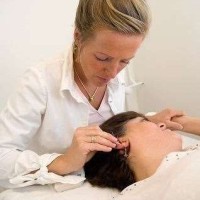 Anne-Marie Vester, has been practicing Auricular therapy since 1990.
She has been organizing the French Auricular therapy education in Scandinavia for more than 30 years!
Acupuncturist from the Acupuncture School in Denmark 1987
Changchun University of China 1990 and Nihaw Acupuncture School 1992
BSc Northern College of Acupuncture 2019
PgD Middlesex University, London 2020