POST-MARKET CLINICAL FOLLOW-UP
Titre 2 sur sedatelec et
l'auriculomédecine
LEs gammes d'auricilomédecine
LEs gammes d'auricilomédecine
Dear Sedatelec client,
Thank you for the trust you have demonstrated through your choice and loyalty.
In the framework of the new European Regulation on Medical Devices, we are required to reinforce the monitoring and analysis of our products after they are brought to market. This provides us with a superb opportunity to learn more about "unconventional" therapeutic methods, while demonstrating the effectiveness and complete safety of our products.
To do this, we need your help to expand our clinical files.
Please take a few minutes to answer this (these) questionnaire(s), which we need in order to continue our activity.
Rest assured that we are still committed to providing you with the best.
Classic, Gold or Titatnium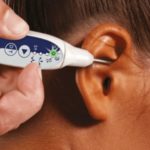 Premio 20 D/DT (Agiscop D/DT)