×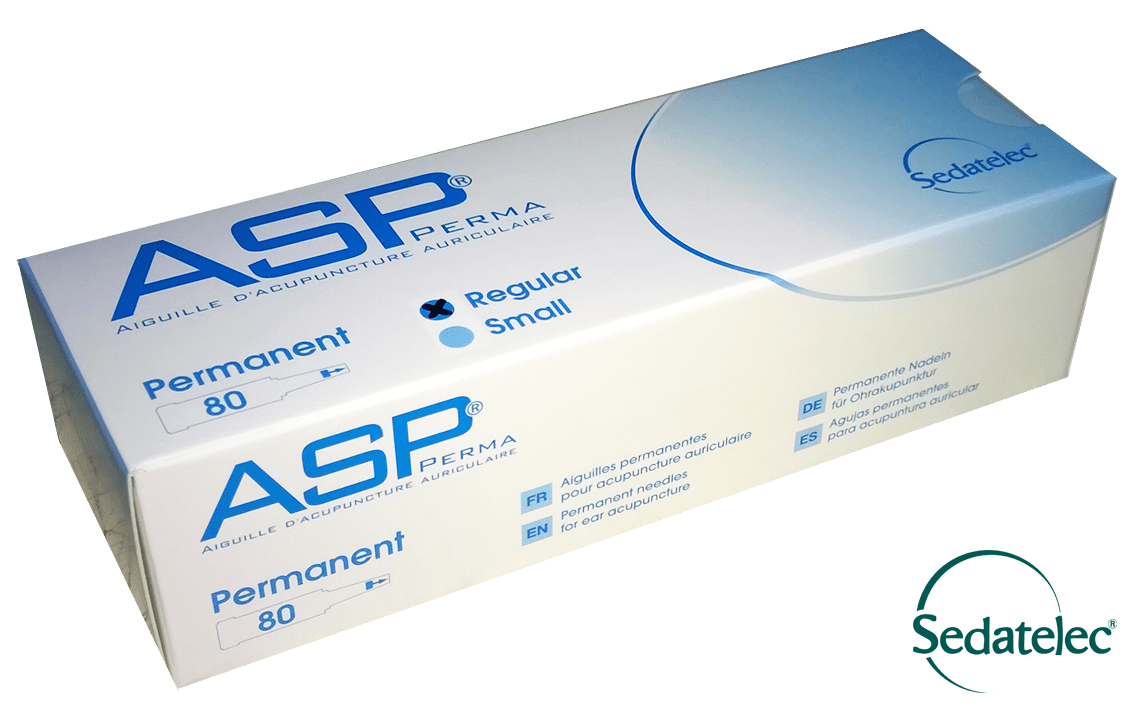 ASP® Perma
The ASP® Perma permanent ear needle is a specific device allowing subcutaneous implantation of a small Ø 0,8 mm Titanium needle.
HOMOLOGATION
CE 0123, Health Canada
INNOVATION / OUR +
Long-lasting auricular stimulation for chronic disorders or pain.
PACKAGING
Blister packed individually and packaged in sets of 8 or 80 needles.
STERILISATION
Sterilised by Gamma radiation (5 year shelf life).
Medical device IIb class.
PRESENTATION
The indisputable advantages of the ASP® Perma :
Medical grade titanium needle, 100% bio-compatible.
Rapid, accurate application with no risk of infection.
Subcutaneous implantation with the accurate sterile metal plunger single unit applicator.
Manufactured by Sedatelec in France, in clean rooms, perfect quality and excellent bio-compatibility over time.
Product references :
111181 ASPP8 – ASP PERMA REGULAR 8
111180 ASPP80 – ASP PERMA REGULAR 80
Before use, carefully read the user manual.
Order
BROCHURE
DOWNLOAD