×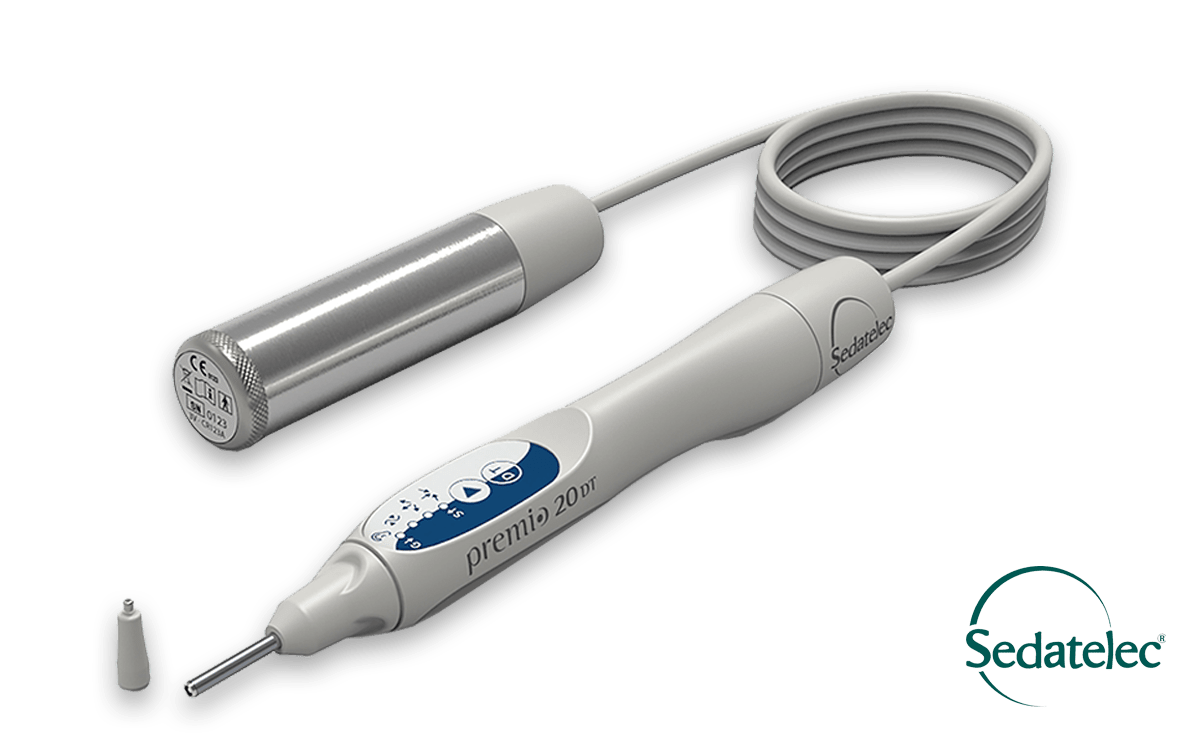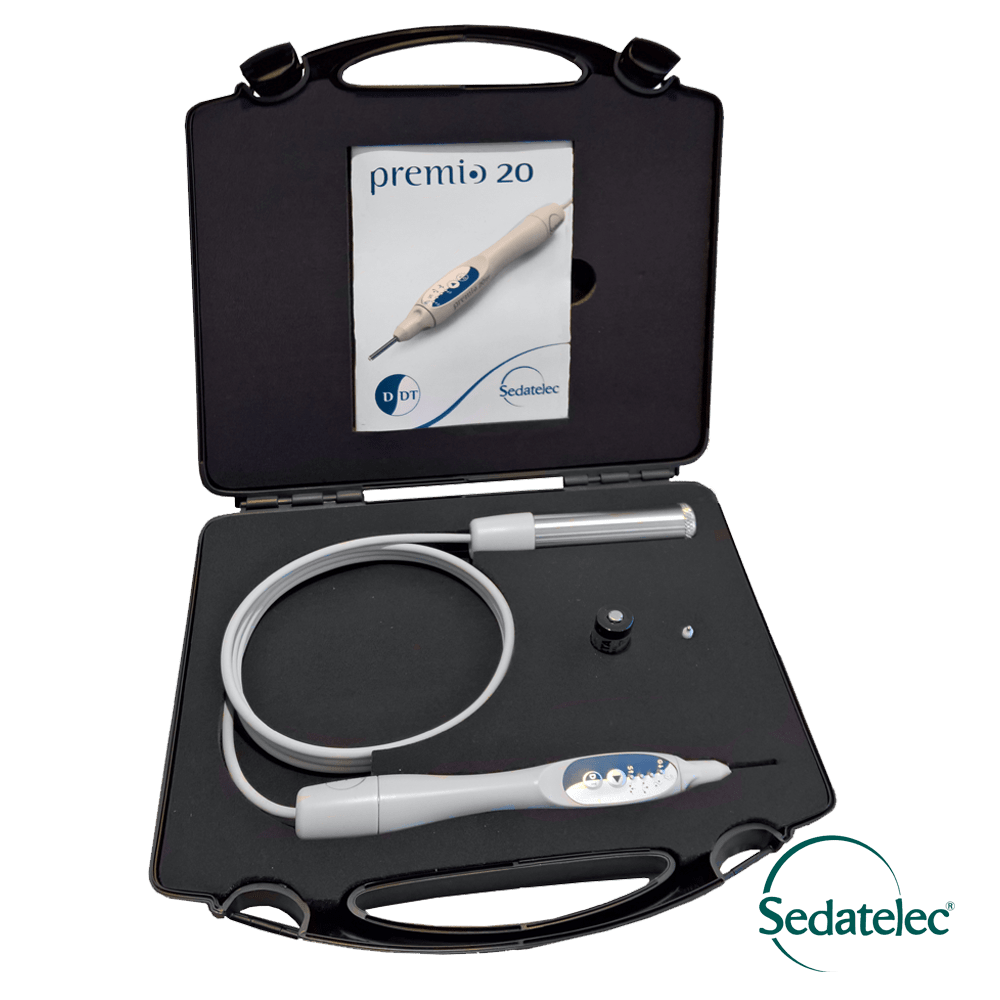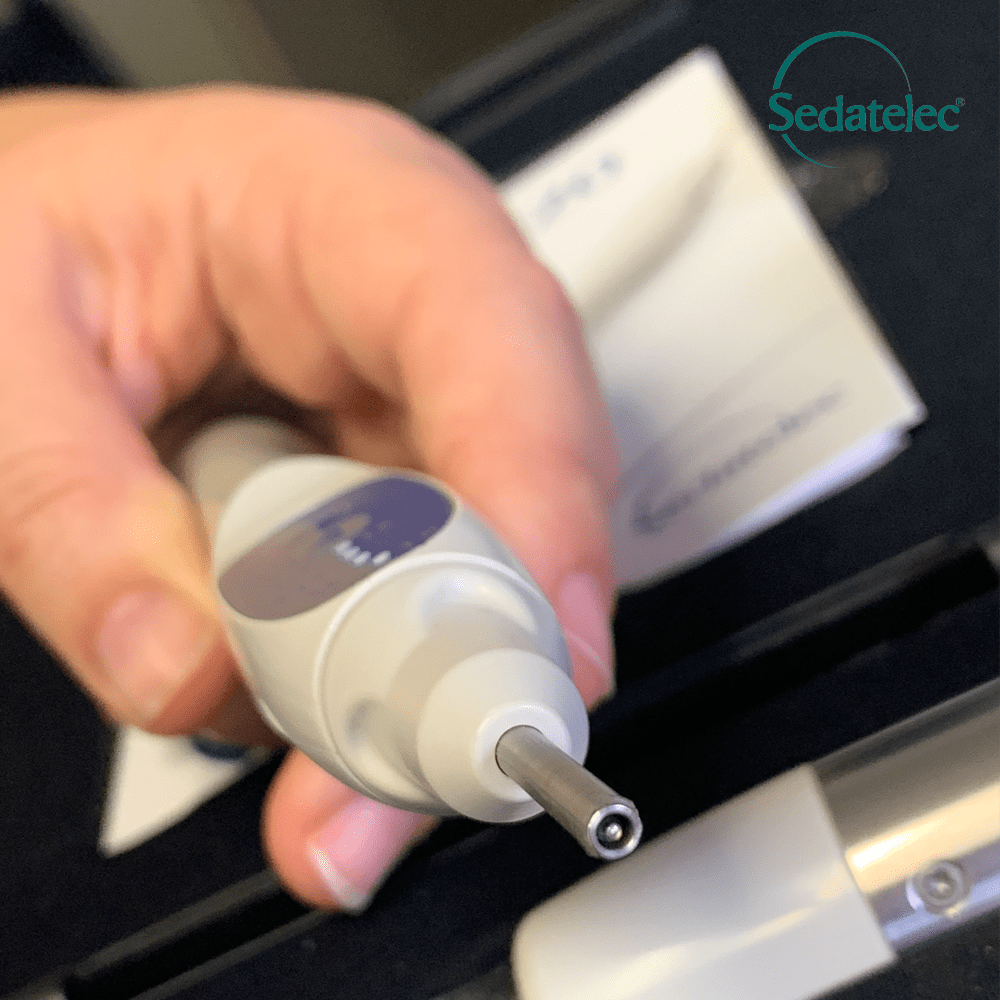 Premio 20 DT
111672
Electrical detection and stimulation device at the leading edge of technology with a revolutionary design.
HOMOLOGATION
CE, Health Canada
INNOVATION / OUR +
ERGONOMIC: the first device with direct reading from the ear

POWER SUPPLY

CR123A battery

Medical device class IIa.
PRESENTATION
Sedatelec was the original developer of the first auricular point detectors (Diascope®, Servoscope®, Agiscop®) and has concentrated all of its skills and expertise in the production of a new generation, with the Premio 20 DT.
EASY TO USE
PRACTICAL: no cable or accessory part to install
ACCURATE: 9 level ultra-accurate differential detection with LED display, direct reading at the tip of the hand piece and audible aids.
EFFICIENT: automatic adjustment of stimulation: the intensity of the current delivered varies automatically depending on the skin conductivity of each patient.
INNOVATIVE: Acupuncture stimulation by frequency wobulation: dynamic variation of the stimulation frequency between 1 and 100 Hz in order to act on the Qi.
SAFE: A grounding handle held by the patient which isolates the practitioner from the measurement circuit.
PRECISE DETECTION
In Auriculotherapy with a highly accurate differential detection system.
Possible low (Gold) or high (Silver) impedance detection.
Sufficiently low measurement current not to interfere with the point.
Constant measurement electrode pressure on the epidermis.
Visual and auditory display of the intensity of the detected point (on a 9 level scale)
In Acupuncture, downward measurement of the impedance point, with the soft tipped ERT nozzle.
Direct instantaneous reading of the measurement on the stylet confirmed by an «Audible BLEEP».
Memorisation of the skin point detected with the lowest impedance.
EFFICIENT STIMULATION
In stimulation, a simple press on the keyboard without taking your eyes off the point being treated enables you to provide appropriate simulation:
By scanning Nogier frequencies** (ideal for auriculo)
By frequency wobulation:

Ascending between 1 and 100 Hz in tonification
Descending between 100 and 1 Hz in dispersion
Alternating for harmonisation
Emission of a regular «BEEP» indicates that stimulation is ongoing. It will be punctuated every 30 seconds by a louder "beep", corresponding to the average time needed to invalidate the point.
Also available only for detection : 112802 PREMIO 20D.
Before use, carefully read the user manual.
Order
BROCHURE
DOWNLOAD