×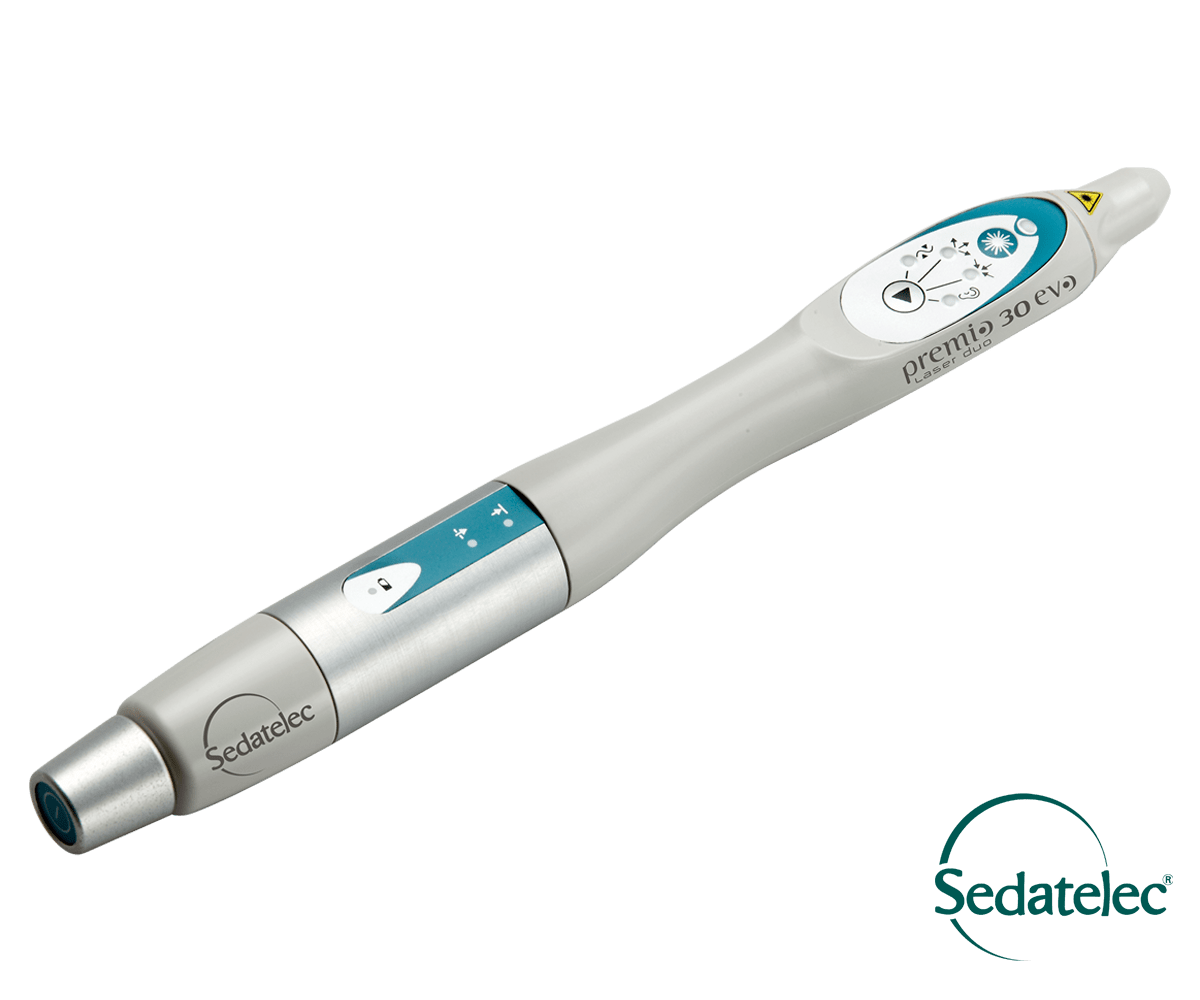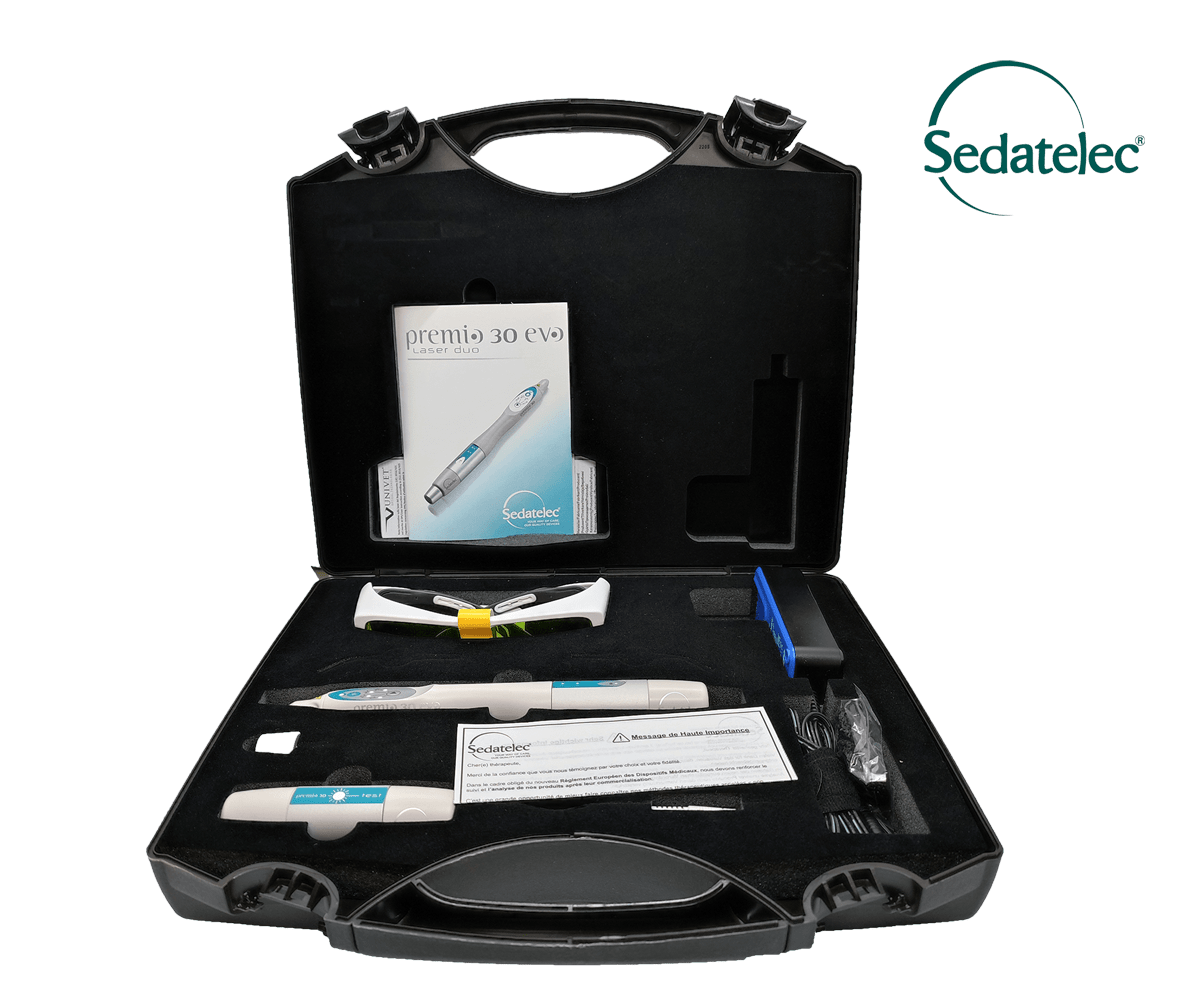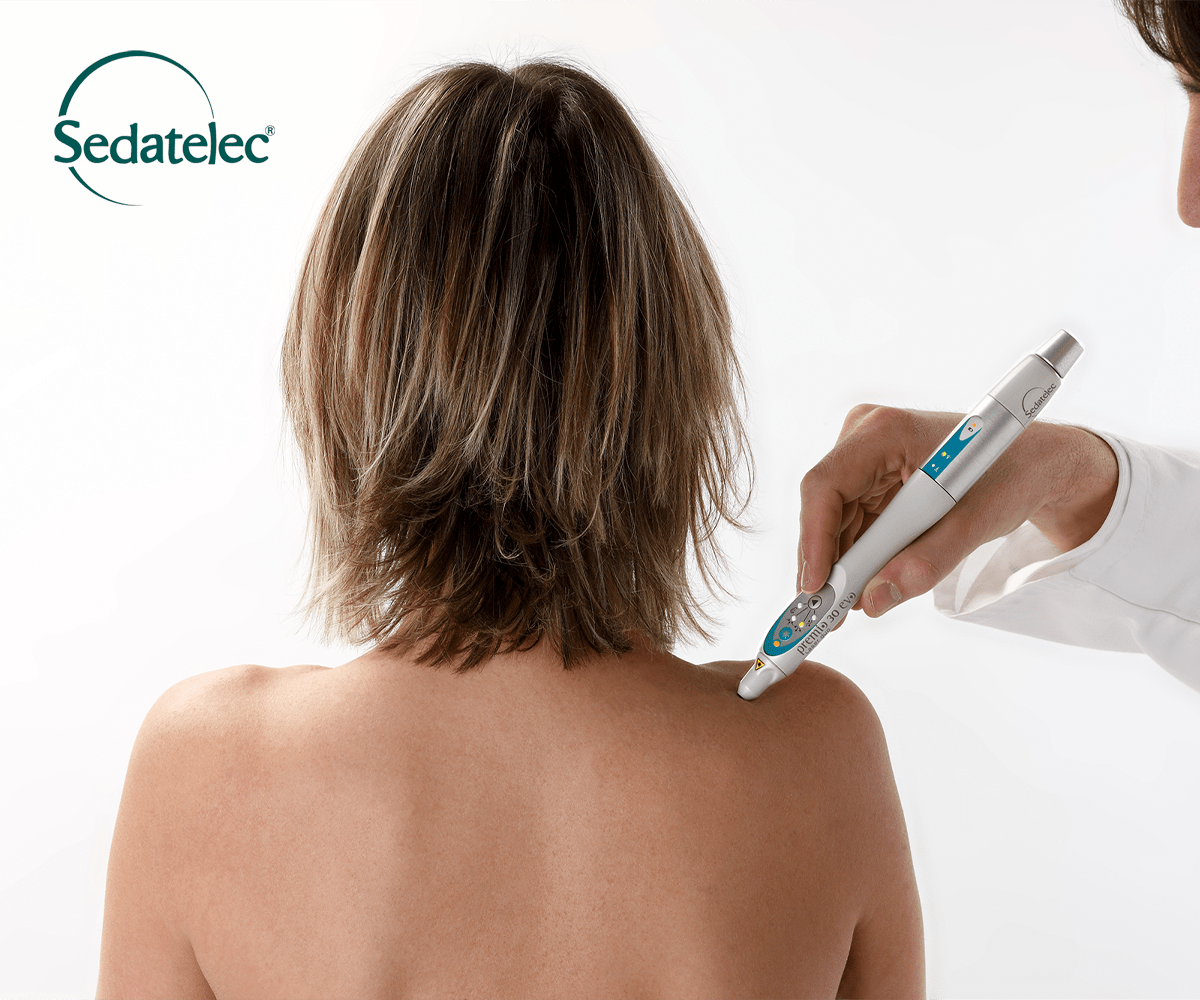 Premio 30 EVO Laser Duo
112048
Soft Laser that provides painless infrared stimulation of acupuncture points, including those on the face and sensitive areas, auricular points and trigger points.
IR 905 nm 15 and 100 W pulsed Biostimulation Laser.
HOMOLOGATION
CE, Health Canada
INNOVATION / OUR +
Stimulation by frequency Wobulation, unique to Sedatelec, to reproduce the effect of the needle.
PACKAGING
Delivered with its case containing an emission control tester, a pair of protective goggles, a rapid charger and a user manual.
Medical device class IIa.
PRESENTATION
EFFICIENT STIMULATION
Wavelength 905nm: is absorbed less by skin, water and hemoglobin and is therefore more efficient in acting at the heart of the cell.
2 Tailored powers:

15 W: Weak for superficial points (face, ears, hands …)
100 W: Powerful for deep points (other points in the body)

Very short impulse time: <100 ns
3 stimulation modes in Acupuncture using frequency wobulation

Tonification (100 to 10 000 Hz)
Sedation (10 000 à 100 Hz)
Harmonisation : alternating tonification and sedation

1 Mode specially designed for Auriculo : by scanning all of the Nogier frequencies** (Frequencies A to G).
ERGONOMIC
4 directly accessed stimulation programs
Battery as easily recharged as a mobile phone
Independent operation for around 6 hours continuous operation
Removable safety Laser key
To keep your device close at hand, an optional stand is available : 112747 – PREM-03 – SUPPORT PREMIO.
Before use, carefully read the user manual.
Order
BROCHURE
DOWNLOAD