×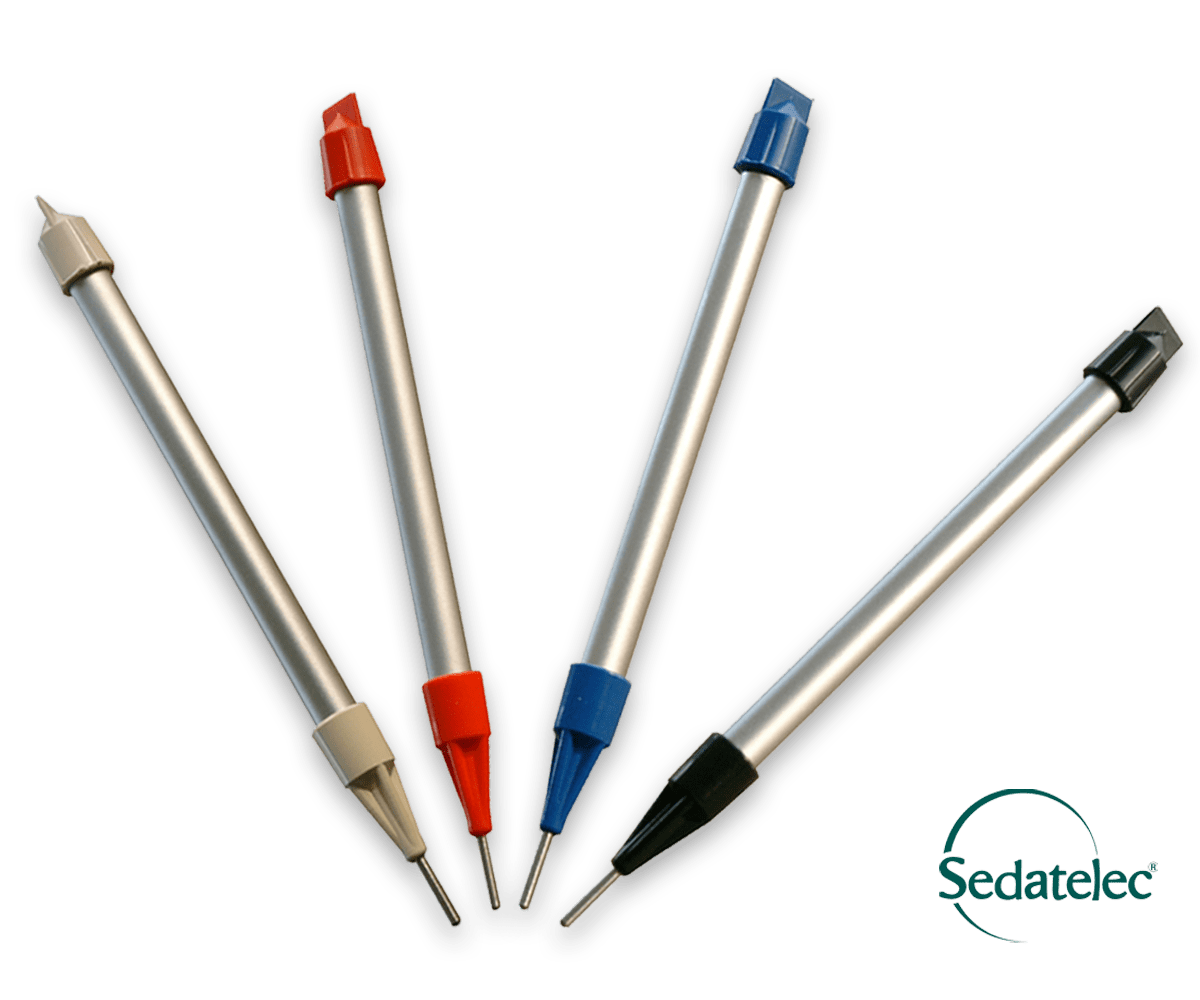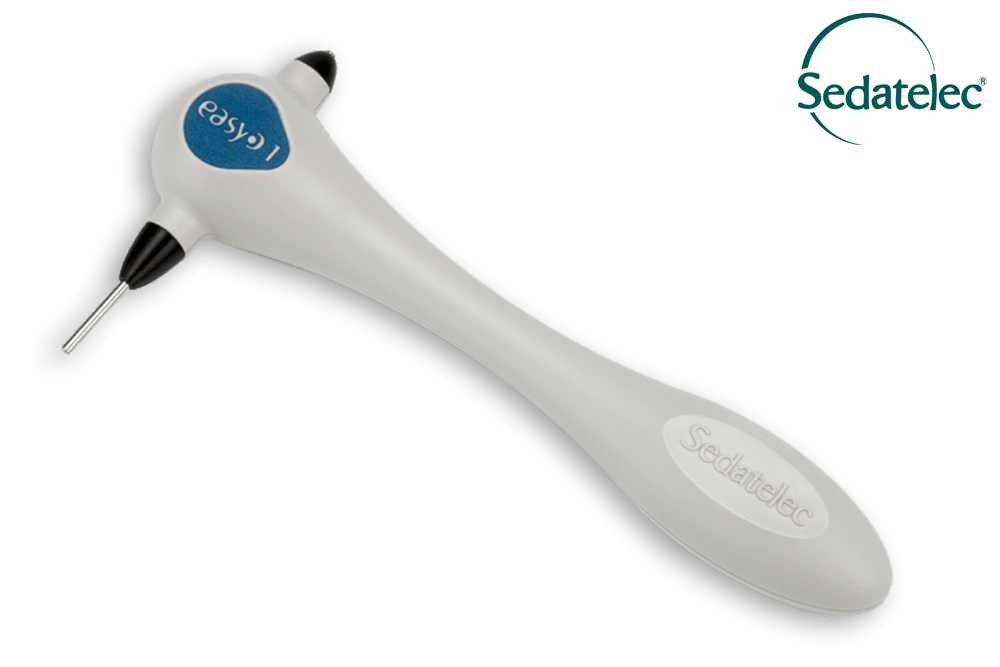 Pressure feelers
Pressure feelers ranging from 130g to 650g.
INNOVATIONS / OUR +
Measurement accuracy
THERAPIES
Auriculotherapy, Auriculomedicine
PRESENTATION
These Sedatelec instruments are essential to begin auricular acupuncture and are often used to locate pain points on the pinna of the ear in auriculotherapy (250 g bue feeler) to explore middle tissue in auriculomedicine (130 g black feeler) or to detect insensitive areas (400 g orange feeler or 650 g beige feeler).
2 possibilities:
Either 1 probe per type of pressure with the rod inserted halfway,

PAL130 (103609)

PAL250 (103304)

PAL400 (103610)

PAL650 (103611)
Or a multi-pressure feeler. It is revolutionary because of its wide range, (from 0 to approximately 400 grams) which is ergonomic, practical and accurate and will support you long term regardless of your practice. The EASYO1 feeler identifies (through pulse or pain) the different tissue reactions in response to increasing pressures which are kept constant throughout the measurement time. Coloured landmarks help you accurately assess the level of pressure and therefore intensity or depth at which you detect a reaction.
Order