What is a PBM therapy Laser capable of?
Free webinar
Laser light can stimulate much more besides acupuncture points. 
Photobiomodulation Therapy (PBM) is used to treat chronic degenerative diseases of the musculoskeletal system, neurodegenerative diseases, diseases of the internal organs, skin diseases and wound healing disorders, among others. 
The secret for this universal spectrum of application of PBM lies in the cell and its ability to process light.
Date: April 26th 2023 at 7 pm CEST
Price: FREE
Language: English
Target: this webinar is aimed at medical specialists, general practitioners, alternative practitioners and physiotherapists, as well as therapists with comparable professional qualifications.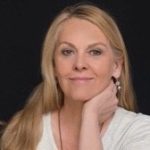 Anja Füchtenbusch (Dipl. Biologist, THP)
Specialist in Laser phototherapy, Laser acupuncture (human and vet) and Laser field (laser frequency) therapy. Author and lecturer on topics related to photo-laser therapy, TCM and regulative therapy methods in human and veterinary medicine.
Board member of COLLL (College for Laser-Phototherapy).