×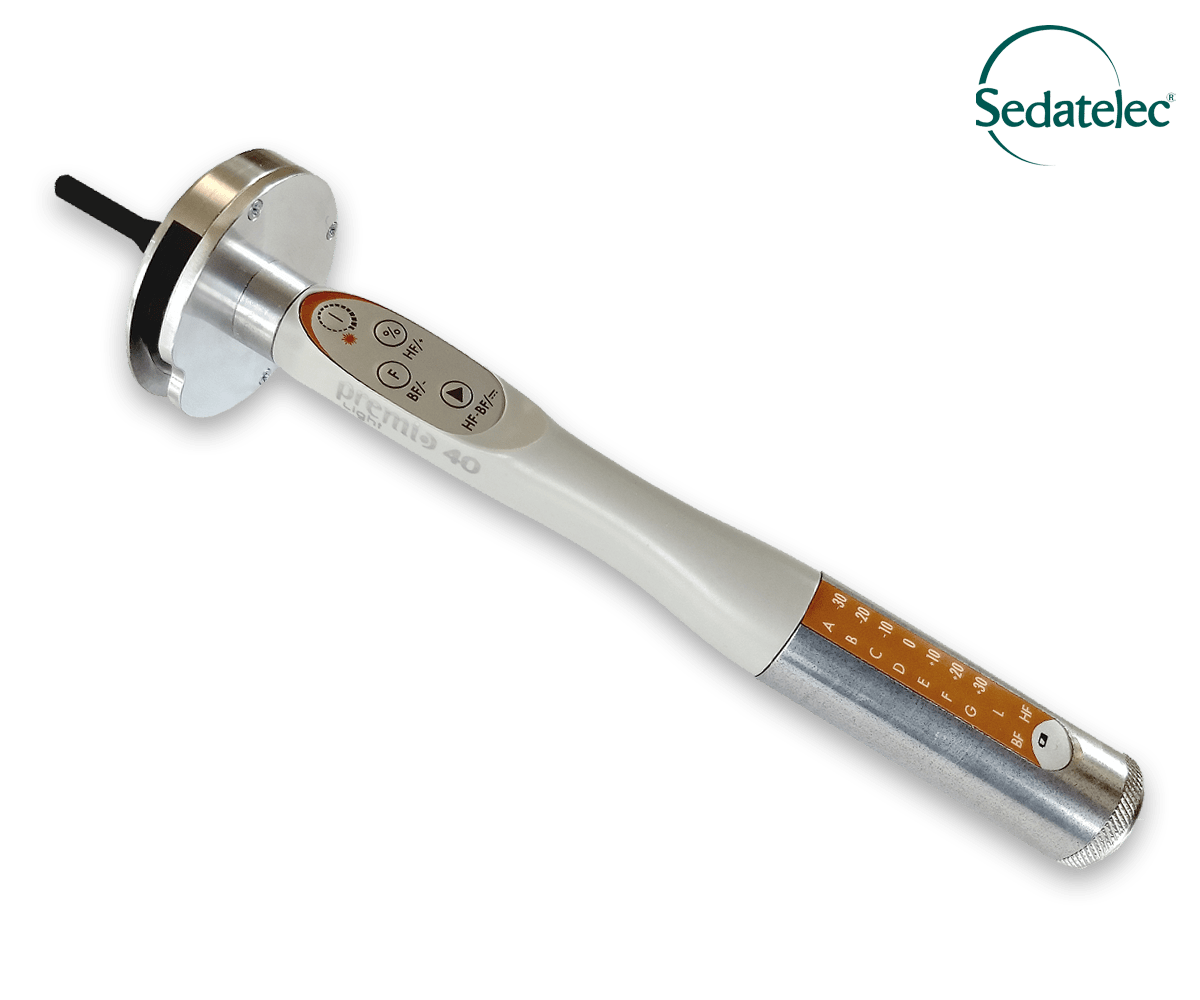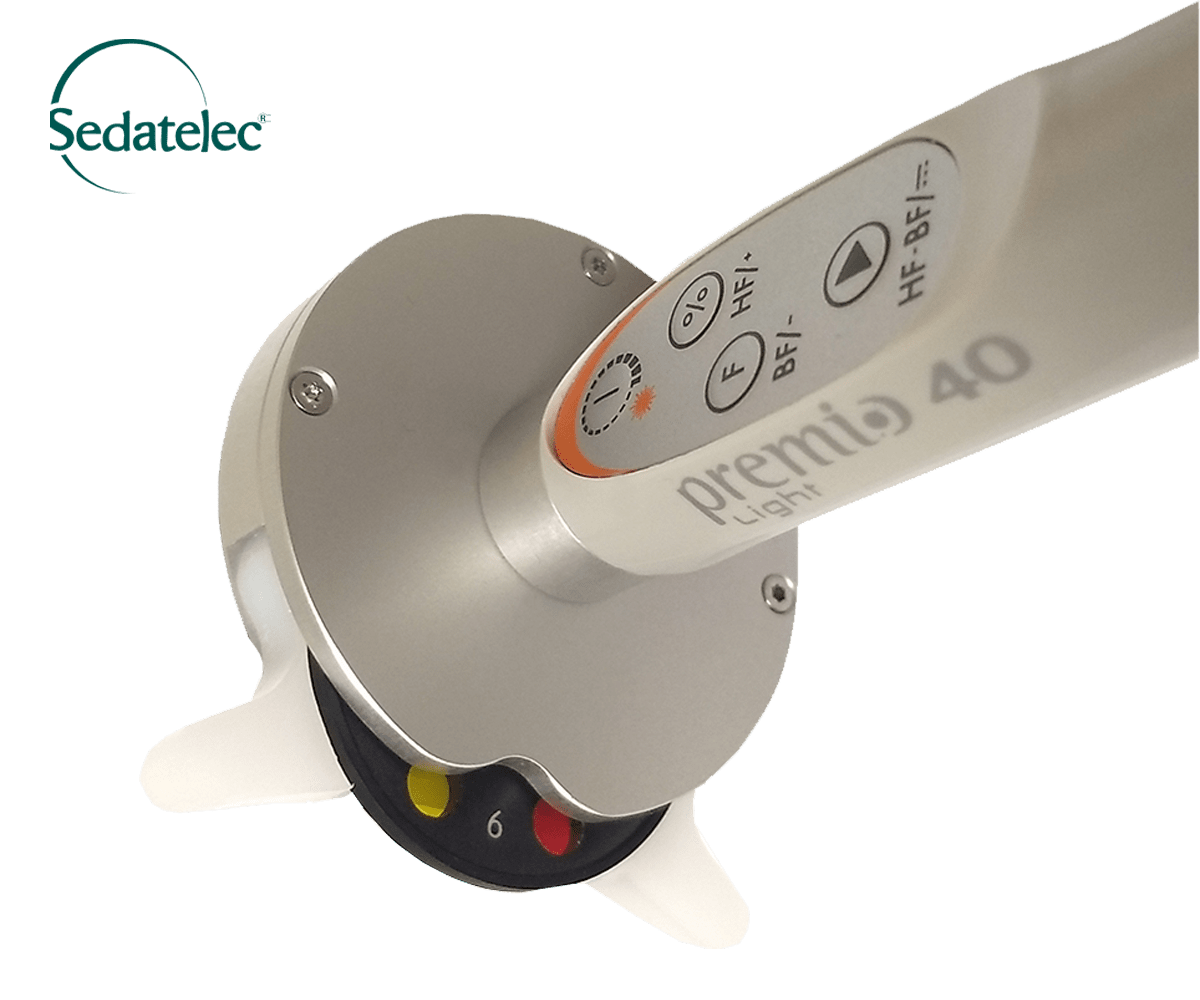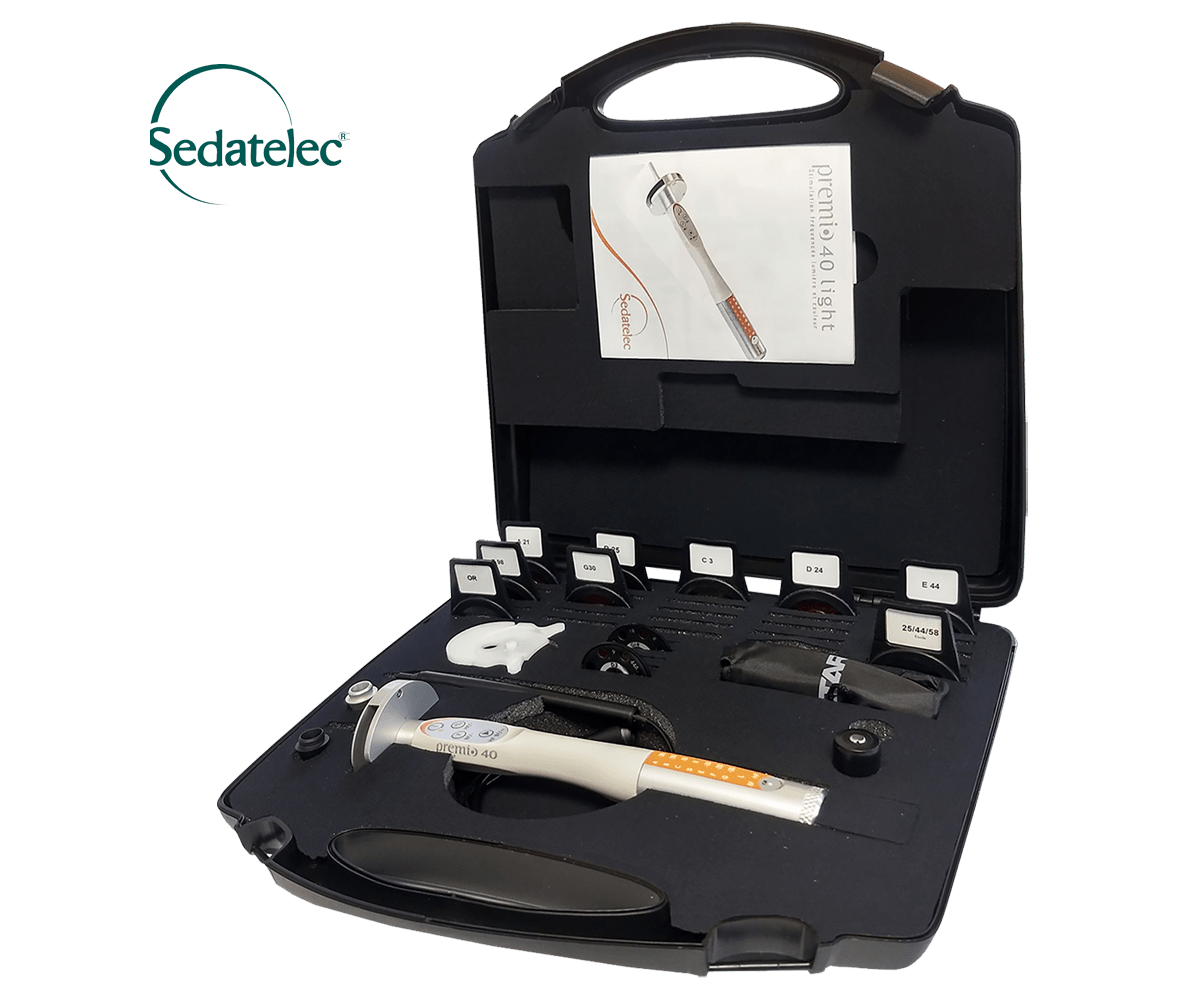 Premio 40
112953
Battery-powered medical examination light with frequency and continuous light and colour stimulation.
HOMOLOGATION
CE, Health Canada, FDA
INNOVATION / OUR +
4 in 1 device : it replaces the GIR30+, DB165, Theralight and ELD !
PACKAGING
Delivered with a case including 1 protected battery 900mA, 1 USB charger, 1 disc mount, 1 Ø2 mm and 1 Ø5 cm nozzle and a user manual.
POWER SUPPLY

Protected 900 mA or optional 2600 mA battery for extended use.
Medical device class I.
PRESENTATION
An excellent diagnostic tool for alternative medicine.
With the following innovations :
Last generation high CRI diode with a light spectrum closest to that of the sun.
An adjustable light intensity from 780 Lux to 51.500 Lux at 5 cm.
Very limited heating of the source in order to maintain a constant quality no matter which gelatine filters are used.
High precision: emission of frequencies with a precision of 0.01%.
Excellent battery life : a day of work without charging.
Strengths
Use of all our Sedatelec filters and discs range (>150 references)
Wireless and autonomous for an easy use
Illumination of Ø2 mm to Ø20 cm zone
Easy to use
An adjustable intensity, the lower one (detection) on 4 levels and the higher intensity (stimulation) on 6 levels
Selection of the Nogier frequencies** from A to G and L frequency, in basic frequencies with the possibility to use higher harmonics.
Variation of frequencies from -30% to +30% in 5% intervals.
Automatic scanning function for all the frequencies and all the percentages
Laterality test with the beating function (BF, HF, HF + BF)
Choose the option you need:
112747 PREM-03 – PREMIO Stand
113050 PREM-06 – PREM-09 battery extension
113074 PREM-07 – Optical Fiber with removable tip
112999 PREM-08 – Protected 900 mA battery, 18350
113001 PREM-09 – Protected 2600 mA battery, 18650
112615 ELD-D3 – D3 dic comprising : Yellow 9 – Green 64 – Yellow 12 – Blue 44A – Red 24 – Red 31
112616 ELD-D4 – D4 disc comprising : Orange 21 – Blue 44 – Green 61 – Red 24 – Red 25 – Green 58
112728 ELD-PCF – PCF disc comprising : Orange A21 – Red B25 – Yellow C3 – Red D24 – Blue E44 – Blue F98 – Red G30
113073 ELD-GIR – Red and Infra red disk
112497 ELD-DV – Blank disc for personalised colours
Before use, carefully read the user manual.
Order
BROCHURE
DOWNLOAD