This two-day Auriculotherapy course called "Foundation, pain relief and practice"
is approved by the Dubai Health Authority and offering CME points
Dates: from June 23rd to the 24th 2023
Language: English
Location: Dubai, United Arab Emirates
The Module 1, "Foundation, pain relief and practice" will introduce you to this revolutionary technique.
During this course you will learn more about the history of Auriculotherapy, the specificity of the ear, the point location, and how to stimulate the points, with ASP® needles for example.

Organizer: Alive Academy
Alive Education is a registered training agency in DHA Dubai UAE, Alive Provides Medical Training for Medical practitioners in different areas including Sleep Medicine and dentistry.
Contact: 
+971501420626
Mirdif – Dubai – United Arab Emirates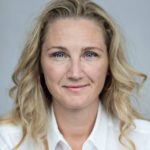 Rikke Godthjælp
Auriculotherapist, Posturologist, Acupuncturist at Godthjælp Institute.
She has run her own clinic in the center of Copenhagen since 2003 and taught Auriculotherapy, Advanced Auriculotherapy, Posturology and Chromotherapy at several schools in Denmark, as well as at the GODTHJÆLP Institute since 2010. Teaching internationally since 2021.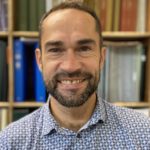 Dr. Stéphane Maugendre
Specialist Dr. for chronic pain at the Rotschild Foundation Hospital.
He has worked with Auriculotherapy and Auriculomedicine since 2013 and taught since 2017. Treats as a specialist doctor in Auriculotherapy and Auriculomedicine in the department for chronic pain in Paris at the Rothschild Foundation pain center. Runs his own medical practice in Normandy since 2005