BFA Copenhagen
25 & 26 of February 2022
Battlefield Acupuncture training given in English by John Howard.
Registration: 390€ TTC
including lunch breaks and snacks

World Medicine – Copenhagen – Denmark
with the support of Ny Energi & World Medicine
In accordance with the current health regulations. 
Friday 25th and Saturday 26th of February 2022
from 9 am to 12 pm and from 1 pm to 5 pm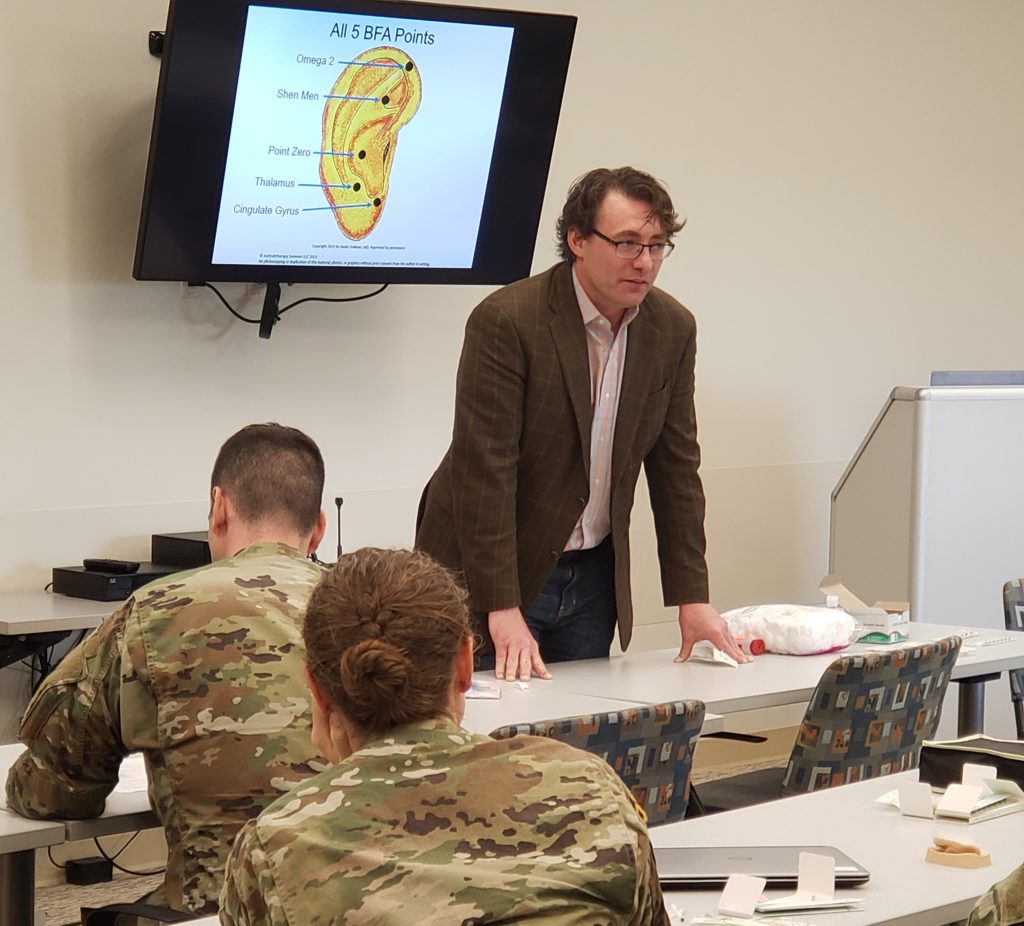 Upon receipt of your registration form, we will communicate the payment terms to you. Registration for the training will be deemed final upon receipt of the full payment. You will then receive your paid invoice.
The price of the training is indicated in euros including tax. If you have a VAT number, please specify it in the comment section on the form.

If the training should be canceled, or if you had to cancel your participation due to duly recognized force majeure, your registration will be fully refunded.
Sedatelec reserves the right to cancel or postpone the seminar, in particular when the number of participants in this training is deemed pedagogically inappropriate, and to inform you no later than 10 working days before the date of the seminar. Any costs that you may have incurred to attend the training (transport, accommodation) cannot be reimbursed by Sedatelec.