Learn Auriculotherapy and Psychotraumatology in Reykjavik
with Anne Marie Bering and Robert Bering from Denmark and Germany.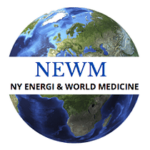 Date: March 18th and 19th
Hour: 9 am – 6 pm both days
Price: 4000 DKK (Danish Krone)
Registration: hofy.hilmars@gmail.com
You will be able to use the technique immediately.
General practitioners treat patients with psychic disorders like Depression, PTSD and chronic pain, which are often caused by traumatic stress.
During this course you will learn techniques that can and should be integrated in general medicine.
Program overview:
Case reports of trauma treatment according to guidelines

Introduction to French Auriculotherapy (AT)

Complementary treatment of traumatic stress response syndromes by AT